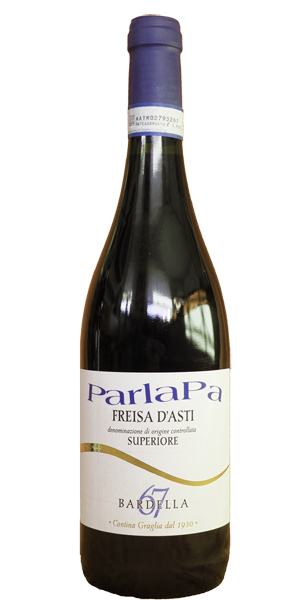 Parlapa
Freisa d'Asti Superiore D.O.C. 2015
For the production of this wine only grapes from the oldest and best exposed vineyards are used.
Wine: Freisa d'Asti DOC
Vineyard: 100% Freisa
Production area: Castelnuovo don Bosco and some neighboring villages
Aging: Before being bottled, Parlapa is aged for 12 months in oak barrels
Colour: Ruby red, with light garnet reflections
Aroma: Intense and complex with fruity aromas(plum, blueberry and raspberry) and spicy (vanilla and cinnamon)
Flavor: Definitely dry, warm and soft with a good body. It is pleasant for its structure and harmony
Parlapa is perfect when served with structured or tasty dishes.