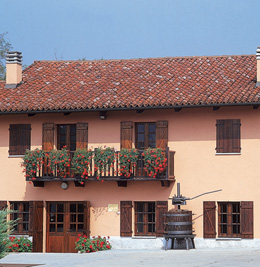 In Castelnuovo Don Bosco, one of the most renowned places for the selection of the finest Piedmontese grapes, Graglia winery was founded in 1930.
Most of the traditional Piedmontese wines are made:
Freisa, Barbera, Dolcetto, Nebbiolo, Grignolino, Monferrato, Bonarda, Arneis and Malvasia.
Pride, dignity and the commitment, typical of the way of life of agricultural Piedmont, has always distinguished our way of working.
Furthermore, the Graglia winery is very much focused on meticulous research to costantly improve the quality of our grapes and the wines obtained of them.
For all these reasons, those who buy and drink Graglia products, know that they aren't buying a simple bottle of wine but the result of diligence, investment, time and care aimed at offering our Customers only the best.